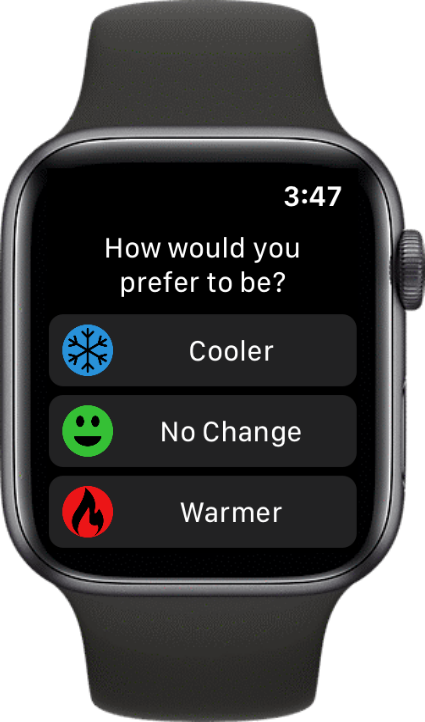 Cozie - An iOS application for watch surveys and physiological data collection
Non-intrusive feedback in real-time
Forum
Free and Easy to Use
Building occupants can complete a right-here-right-now survey directly from their Apple watch. Without the need of having to open an app on their Phone or a survey link.
Open Source
Cozie is an open-source project and together with Cozie Fitbit, allows researchers to focus on the data collection. We have taken care of all the programming for you!
Powered by Apple HealthKit
Cozie iOS app uses Apple's HealthKit. A software framework for Apple apps that lets researchers physiological data, e.g., heart rate.
---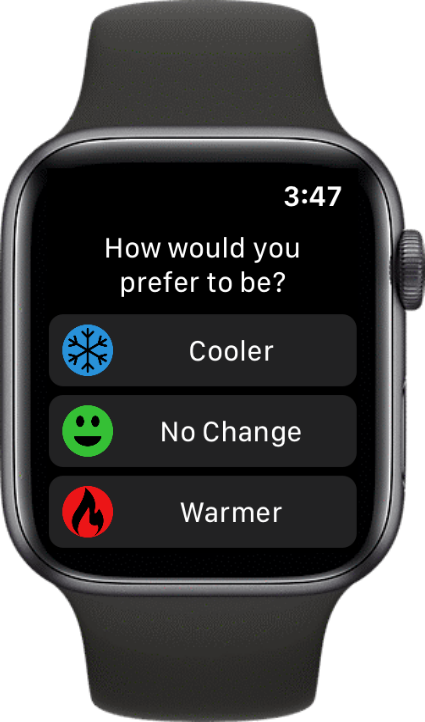 Tailor your survey
Choose which questions to show to the study participants

---
Developed and designed by:
---